Well done! Your WordPress website is up and running and you're now ready to build and market your business online.
However, have you also considered the importance of your WordPress security?
Since WordPress is open source, web designers and developers have always been allowed to use and modify the WordPress source code as they wish.
This has successfully contributed to the creation of over 50,000 free and modestly priced commercial WordPress plugins.
Each plugin promising to extend and enhance your online presence in some way.  Potentially transforming your blog into a powerful ecommerce solution or a full featured property portal. You can even extend WordPress into becoming a social media platform similar to Facebook!
The possibilities are endless and most often achieved with a fraction of effort and budget compared to investing into a bespoke solution.
It sounds too good to be true. Right?
Well yes and no. Making WordPress open source has been a key factor of its success but also creates potential caveats.
The number one being security. If your WordPress website is not regularly maintained and secured, then you could be opening yourself up to a 'digital' world of pain.
Unfortunately, there are some "WordPress developers" who's intentions are not so admirable or altruistic as those who contribute so much to the WordPress community.
There are hackers who wish to take that WordPress code and seek out vulnerabilities within it. These vulnerabilities can allow WordPress sites to potentiall get hacked and injected with malware.
You may not even be aware your site has been hacked until you notice it loading very slowly or not at all. Worse still, it can become blacklisted by search engines.
Getting blacklisted from search engines can be a real headache. Having to clean up, test and secure you website is one thing.
But, you may also have to convince the search engines that the malware has been removed and your site is now stable and secure. This can take weeks!
According to Yell.com, over "30,000 websites get hacked each day"! Ofcourse, these are not all WordPress websites but, it's worth considering that over 25% of websites worldwide are powered by WordPress? Do the math.
So, what do i do? Could my website get hacked? Is WordPress a bad option?
Relax… We provide 5 easy steps to keep your WordPress site secure, stable and under the hackers radar.
Here are the 5 steps to ensure the WordPress security.
WordPress Security Tip 1. Update your WordPress core files
We recommend doing core updates at least once a month. For WordPress security and general site stability it is essential.
The process is actually quite simple. Once you log in to your WordPress website admin, you will most likely see a red circle alerting you that updates are available.
Once clicked you will be taken to the updates page. Here you will be prompted to update to the latest version of WordPress. Click to update WordPress.
Always take a full site backup before you proceed with updates. This will give the peace of mind that if there are any conflicts after updates, you can always roll back the site instance to a stable version prior to the WordPress updates.
We provide a list of some of the best free and commercial WordPress Backup plugins here.
Once the core update has completed and everything looks good, it is always worthwhile to navigate through the site to ensure everything is functioning just right.
To maximise WordPress Security, complete this step at least once a month.
In the event that there are errors or issues, try disabling all plugins and reactivating one by one. An out-dated or unsupported plugin may be the cause of conflict. If this does not resolve the issue you can always restore your site backup to previous stable version and begin troubleshooting the issue.
2. Update your plugins and theme
Updating your plugins and theme can be as important as updating WordPress core and is also essential to maintain WordPress Security.
Outdated or abandoned/unsupported plugins and themes can allow hackers to gain control of your website. If you find a plugin is no longer being supported, find a similar alternative, remove the unsupported plugin and replace with alternative.
Updating all WordPress plugins is a similar process to doing WordPress core updates.  You will also see the red dot showing you the number of plugin updates available.
Once again make sure you have a full and recent backup of your WordPress website before you do any updates. Follow the update process and select all the plugins you wish to update. Click update.
Repeat the process of checking your site is functioning as it did prior to update.
3. Use a Unique Usernames and Strong Password
All efforts to improve WordPress security goes out the window if you are using a weak username or password.
A brute for attack is a common method that a potential hacker will use to access your WordPress admin area. Brute force attacks are carried out using an application program that can decode encrypted data like user names and passwords through exhaustive effort.
If you have used a weak or predictable username or password, a hacker can quickly gain access to your WordPress admin.
To prevent this happening, we recommend doing the following:
Use a unique username.
Do not use Admin or Administrator as your username!
Use a strong password.
By incorporating upper/lowercase letters and including numbers and symbols like @,& and *. Also, keep the password to a minimum of 8 characters from the character sets mentioned.Wordpress also provides an auto-generate option when setting up your user profile.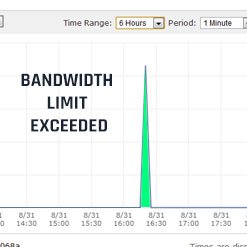 4. Rename the path to your WordPress login
This step not only helps with WordPress Security but can also help maintain site speed and reduce monthly bandwidth usage.
Brute force attacks not only allow hackers to gain access to your WordPress site but will also eat up your monthly bandwidth from your host provider.
One of the best ways to avoid this is changing your login path. Instead of the using the standard http://www.mywebsite.com/wp-admin, confuse hacker bots by using something different.
For example http://www.mywebsite.com/my-chosen-login-name.
If you are uncertain how to do this, WP Tekkies provides this great security feature as part of all our WordPress Maintenance Plans.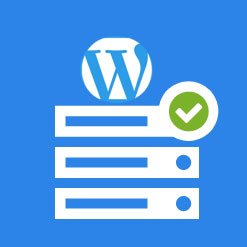 5. Invest in a quality WordPress host provider
Statistics show that 41% of successful attacks on hacked WordPress sites occur because of insufficient security on the server side.
Investing that little bit extra in a reliable hosting provider that regularly updates their infrastructure, understands WordPress and keeps security always up to date.
Conclusion
There are of course more steps that can be taken to ensure your WordPress site is secure.
Some are a little more technical than outlined here. But, implementing the 5 steps listed will go a long way to making WordPress Security less of a worry.
If we can be of any assistance, then please do get in touch.